Gemma Sargent specialises in the creation of bespoke bridal gowns, bridal accessories (including veils, birdcage veils, bridal belts, sashes, hair pieces and boleros), evening and formal wear (including bridesmaid and mother of the bride outfits).  All bespoke items are designed and handmade in Scotland from her Edinburgh design studio which is filled with sample bridal gowns and accessories, dress samples, fabric, trims, crystals and beads, appliqués, embellishments and lace to inspire you for the design of your own unique dress design!
Gemma's sample bridal gowns can be tried on to give you an idea of different silhouette types, construction, fabric types and drape and detailing so such as beadwork and appliqués. Deciding on these things for your own dress can seem daunting and often hard to imagine what they will all look like together once your dress is complete. That is why the studio has lots of sample bridal gowns, evening wear and mother of the bride outfits for you to see and try before you make these decisions for your own dress. Gemma will guide you through all the options and let you have a good rummage through her fabric and lace shelves (always good fun!). She will let you see the many trims and beads that she has in stock to give you an idea of how your dress may be embellished and decorated to perfection. You can also try on our accessories and headpieces to help you decide how best to complete your look and perhaps inspiring you to have a completely unique accessory designed to coordinate with your bridal gown or outfit.
Design Process
Design Consultation
Your initial design consultation is FREE of charge and you are under no obligation to proceed with your order at this stage.  At this appointment Gemma will chat through the ideas that you have for your dress or outfit, discuss fabrics, trims, construction, the budget to which you are working to for your outfit and together she will begin sketching designs with you.  Following this appointment, a detailed quote will be prepared for you and fabric and trims can be ordered on your behalf to help you with those all important decisions for your outfit.  Gemma stock fabrics and trims from Carrington Fabrics, James Hare, and Platinum Bridal Fabrics and has their comprehensive range of fabric sample books in the studio for you to peruse.
Placing your order
Following your initial design consultation you will be invited to come along to the studio to place your order.  At this point Gemma will confirm with you your order details and take your full set of measurements (including the heel height you intend to wear with your dress/outfit).  A deposit is then required and a signed and dated copy of our terms and conditions completed.
What next you ask? ….now the fun really does begin! Gemma will begin drafting your own unique pattern for your dress/outfit and prepare a toile or prototype garment to test out the design and fit before work begins in your chosen fabric…..exciting!
Fittings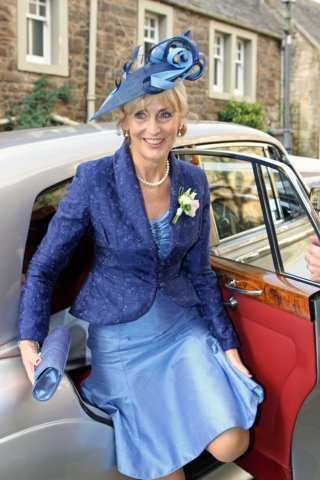 At your first appointment Gemma will arrange fitting dates and times with you to suit your schedule.  Most bespoke garments require approximately 4 fittings: a toile or test fitting, first fitting, final fitting and collection.  Gemma will aim for your collection to be between 2-3 weeks before your wedding day or special occasion.  This allows plenty time and reassurance, especially for a perhaps anxious bride-to-be, knowing that your dress is complete and ready for your big day.
It is strongly advised that you bring the underwear and shoes (or those of the same heel height) that you intend to wear with your wedding dress/garment to your first and all other fittings and that you wear minimal make-up to prevent any soiling of your dress/outfit.
Lead time
The standard lead times are 20 weeks for bespoke bridal gown orders, 16 weeks for bespoke evening and formal wear garments/outfits (including mother-of-the-bride, bridesmaids and prom dresses) and 12 weeks for bespoke bridal boleros and accessories from the date that your order is placed.  It is advised however, especially for bespoke garments required for summer weddings and events, that you contact the studio to arrange your first appointment as soon as is possible as the diary does get booked up quite quickly and, being a small team, the business is only able to take on a certain number of orders at any one time.  Gemma is, on occasion, able to complete bespoke dress orders within shorter timescales than stated above. There is however, a limit to these 'express orders' and, due to the overtime required and pressure of the shorter lead times which they impose, these orders are subject to an express charge of 25% on their labour costs during our busy periods.
Costings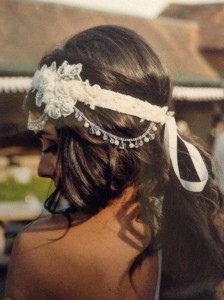 The cost of creating a bespoke dress or outfit can vary considerably and depends on the exact design and nature of the garment, the fabric chosen and its cost per metre and the exact detailing required.  For this reason Gemma is unable to provide an accurate quote for you until she has met with you and discussed your ideas and requirements.  She is happy to work with you to the budget you may have in mind for your dress offering design options and fabric suggestions that will suit.  To discuss your ideas please get in touch.